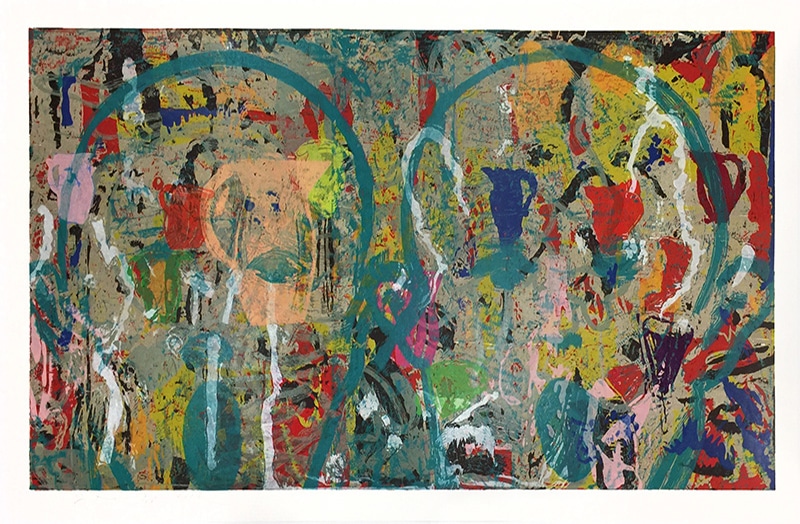 Jim Dine
Painters and Poets in the French
2017
28 color woodcut from 15 blocks on Fabriano Artistico 640 gsm
Sheet: 51-1/4″ x 83-1/2″ (130.4 x 212 cm)
Image: 45-3/4″ x 79-1/4″ (116.5 x 201 cm)
Edition of 13 + 3 AP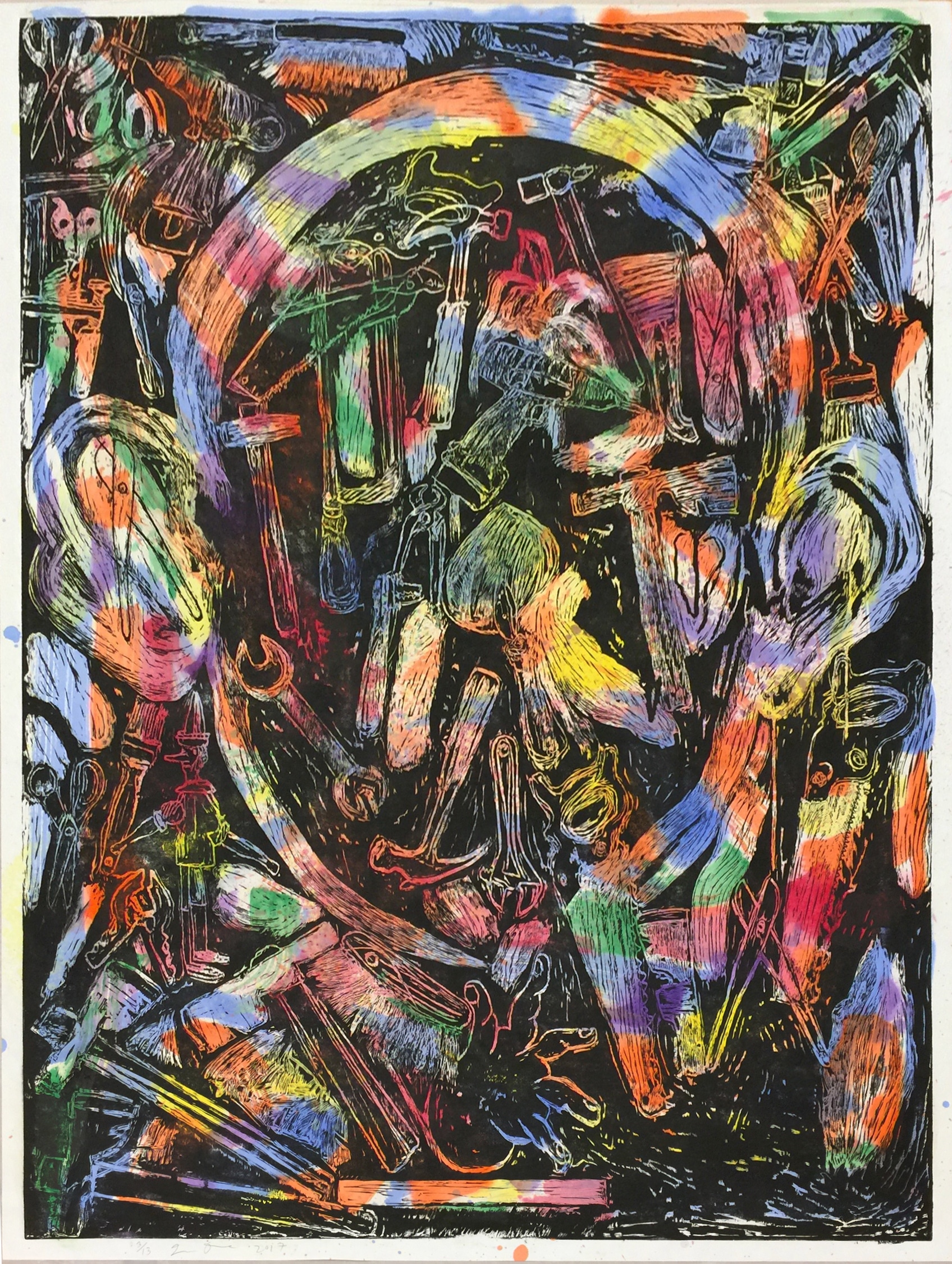 Jim Dine
The Bees and their Merriment
2017
Linocut on monotype Gokung Korean paper
Sheet: 72-3/4″ x 51″ (184.6 x 129.4 cm)
Image: 70″ x 48-1/2″ (178 x 123.3 cm)
Edition of 13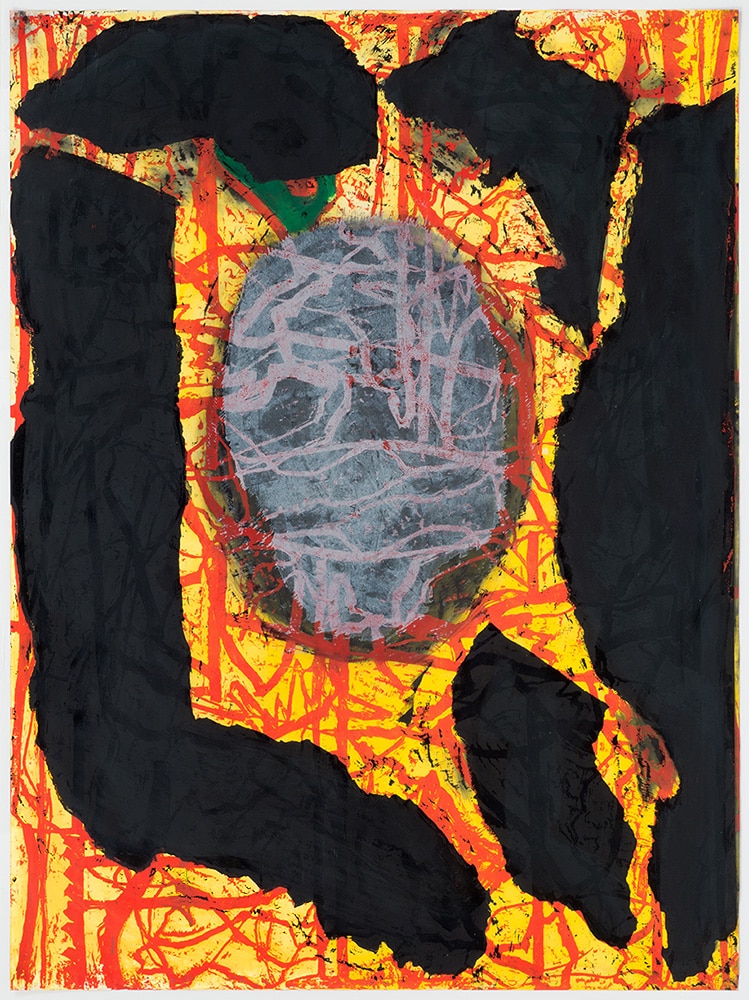 Jim Dine
Congo Boots
2016
Woodcut with hand coloring on Japan Daitoku paper
66-3/4″ x 49-3/4″ (169.2 x 126.2 cm)
Edition of 10
At the age of 81, Jim Dine passionately revisits one of the most influential movements in Post-War art: Abstract Expressionism. These works represent the artist's journey into his new aesthetic.
Within Jim Dine's editioned works, the artist has inventively used unlikely methods: power-tools, coffee grounds, India ink, and thickly collaged elements in order to give each of his compositions the impact of a unique work, with each impression heavily worked by the artist's hand.
Explore Jim Dine Abstraction.
INQUIRE ABOUT JIM DINE ABSTRACTION:
VIEW ALL AVAILABLE ARTWORK BY JIM DINE: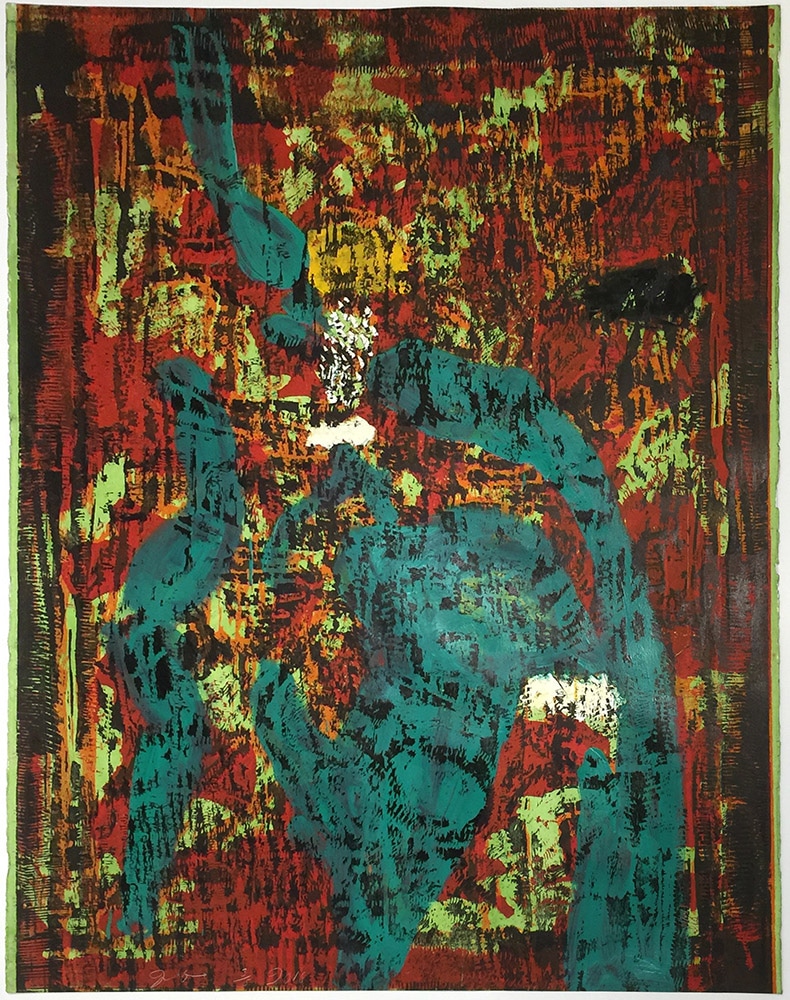 Jim Dine
The Dear Ape
2015
Woodcut, power-tool abrasions and lacerations, with hand-painted acrylic and Glycero on Hahnemuhle 350 gsm Off White paper
Sheet: 63″ x 49-1/4″ (160 x 125.1 cm)
Edition of 5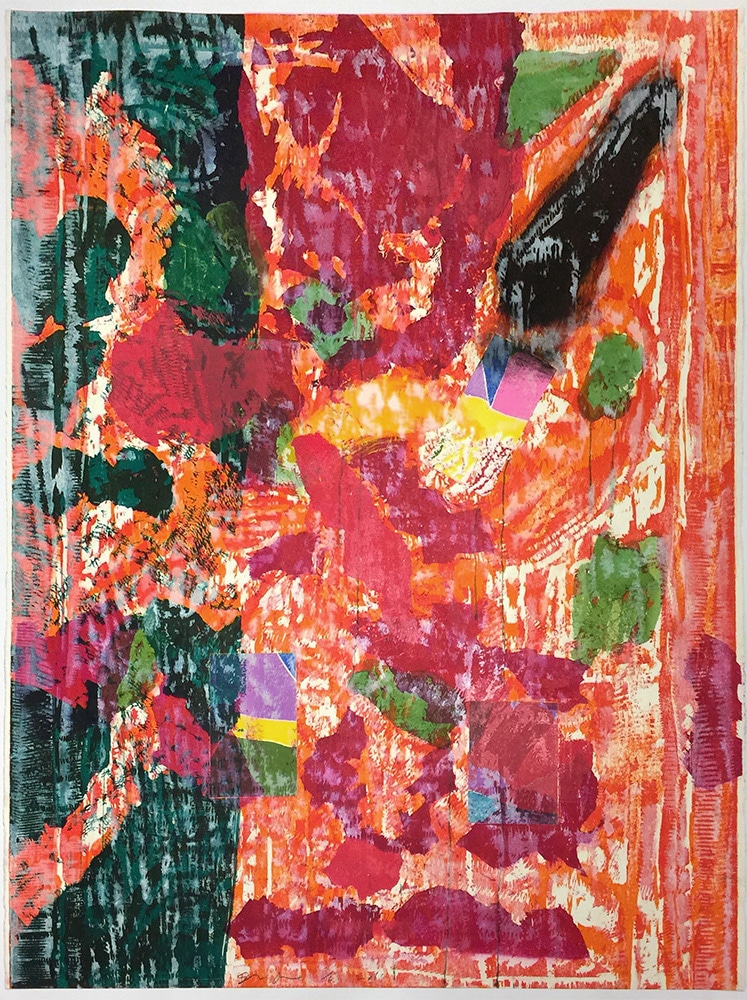 Jim Dine
The Packing of a Sea of Glass
2015
Woodcut, three hand-applied collaged elements, power-tool abrasions and lacerations, and hand-painted acrylic on Hahnemuhle 350gm Off White paper
Sheet: 63″ x 49″ (160 x 124.5 cm)
Edition of 6