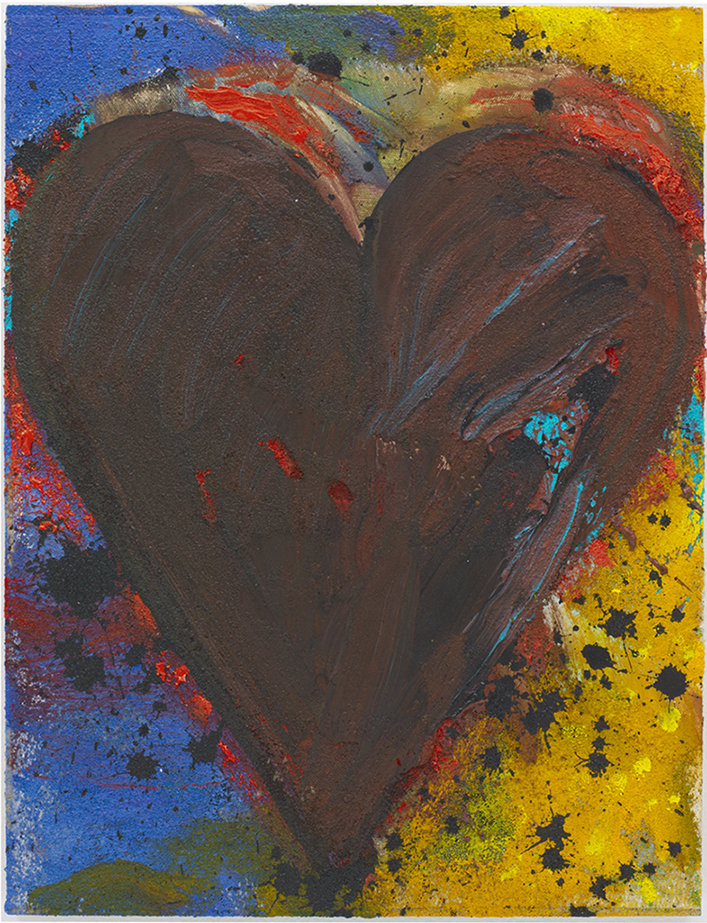 Jim Dine
Cottonwood Darkness
2014
Acrylic, sand and charcoal on canvas, mounted on wood
17-3/4″ x 13-1/2″ (45.1 x 34.3 cm)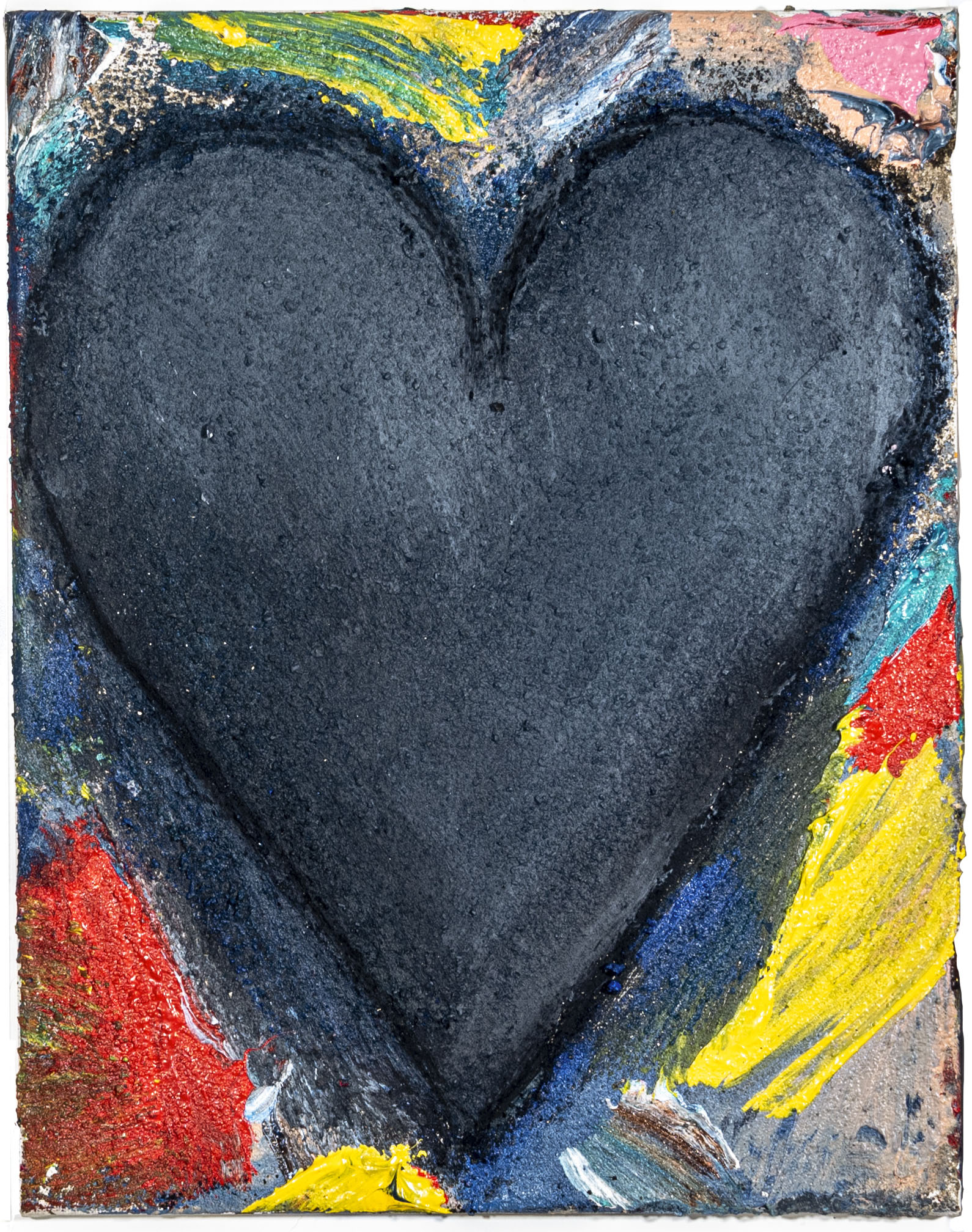 Jim Dine
Big Wave
2014
Acrylic, sand, and charcoal on canvas
14″ x 11″ (35.6 x 27.9 cm)
Jim Dine Hearts is one of the most beloved themes, central to the artist's historical body of work.
While hearts are universally recognizable, within contemporary art history, Jim Dine has laid undisputed claim to the shape, suggesting boundless possibilities endowed with complex meaning.
Together with other everyday forms, including bathrobes and tools, Dine's work is often placed within the realm of Pop Art. While the subjects of his work are taken from popular sources, they do not serve the same ironic sensibility. Instead, they are invested with rich personal significance through the artist's tactile brushwork, inventive printmaking techniques, and monumental cast sculptures.
A self-described romantic artist, Dine has embraced the heart as a template through which he can explore relationships of color, texture, and composition. Dine's dynamic repetition of a condensed visual vocabulary has redefined the once-common heart as a personal symbol for the artist.
INQUIRE ABOUT JIM DINE HEARTS:
VIEW ALL AVAILABLE ARTWORK BY JIM DINE: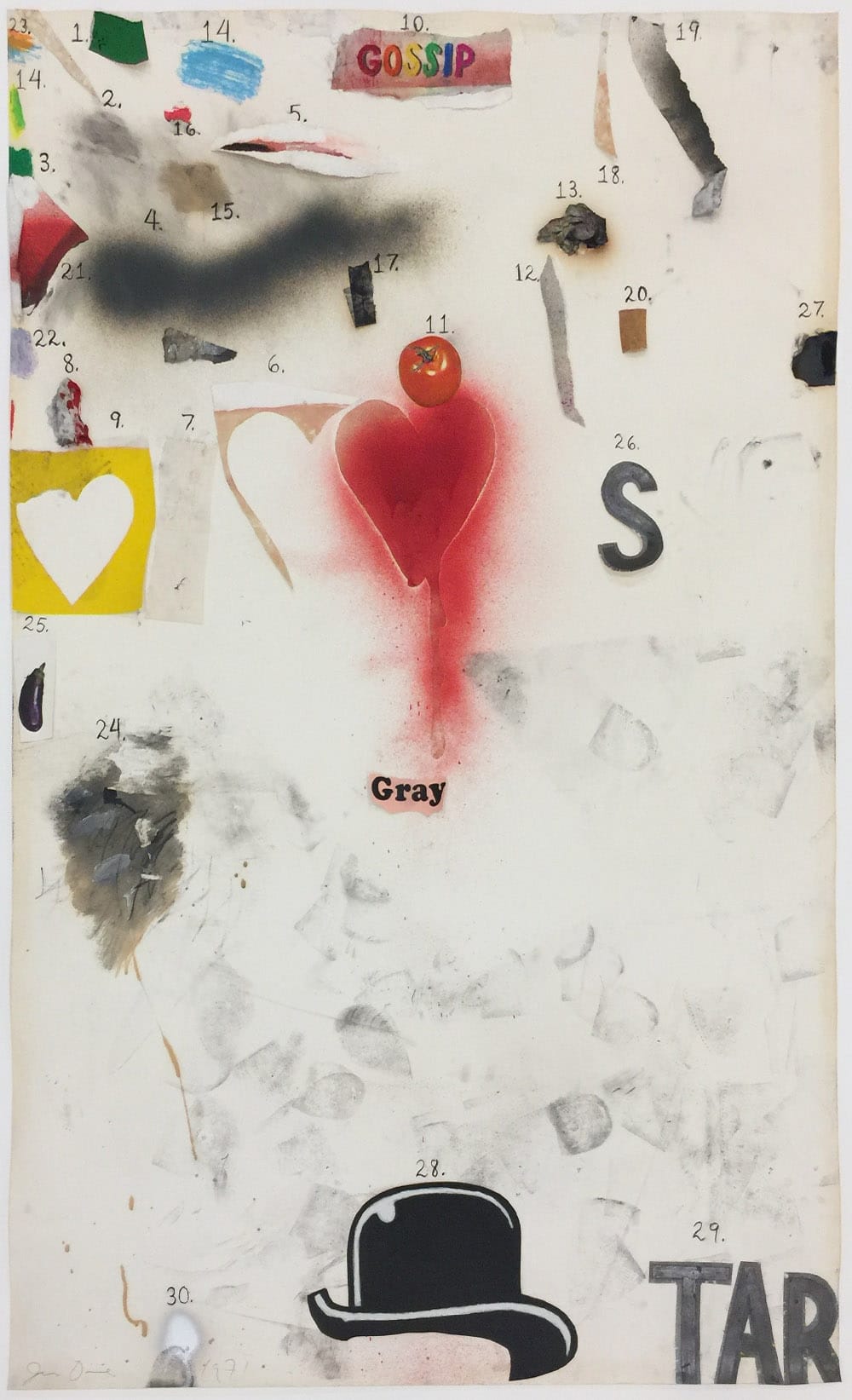 Jim Dine
Untitled (Gossip)
1970-71
Acrylic, spray-paint, charcoal, paper elements, oil pastel, magazine reproductions, and pencil on paper
60″ x 40″ (152.4 x 101.6 cm)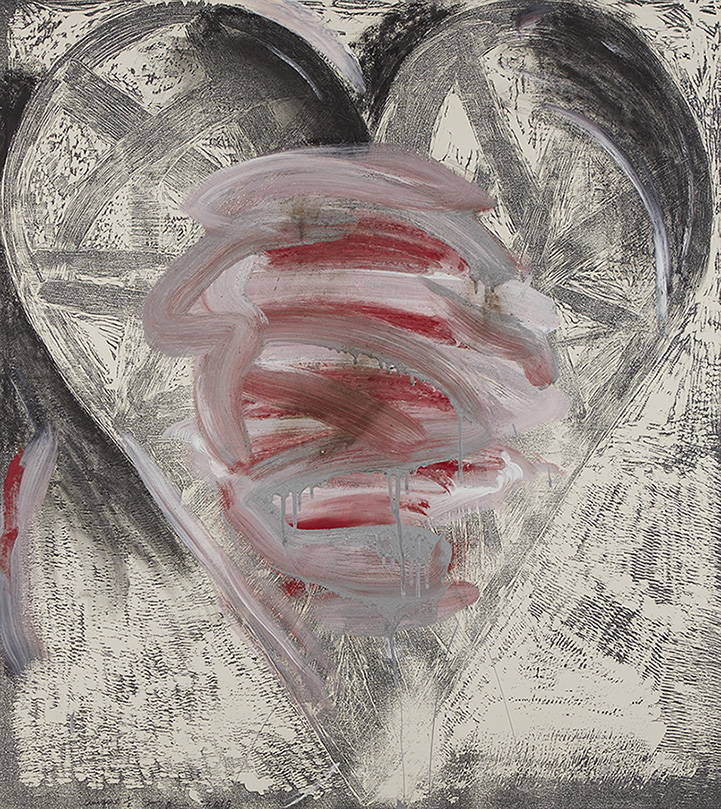 Jim Dine
Fog and Cold in July II
2019
Hand-painting in gouache and charcoal with sand collage and woodcut in gray on Waterford CP 300 gsm
Sheet and image: 47-3/4″ x 42-3/4″ (121.6 x 108.5 cm)
Edition of 2
INQUIRE ABOUT JIM DINE HEARTS: