JIM DINE PRINTS
The beautiful and colorful world of Jim Dine Prints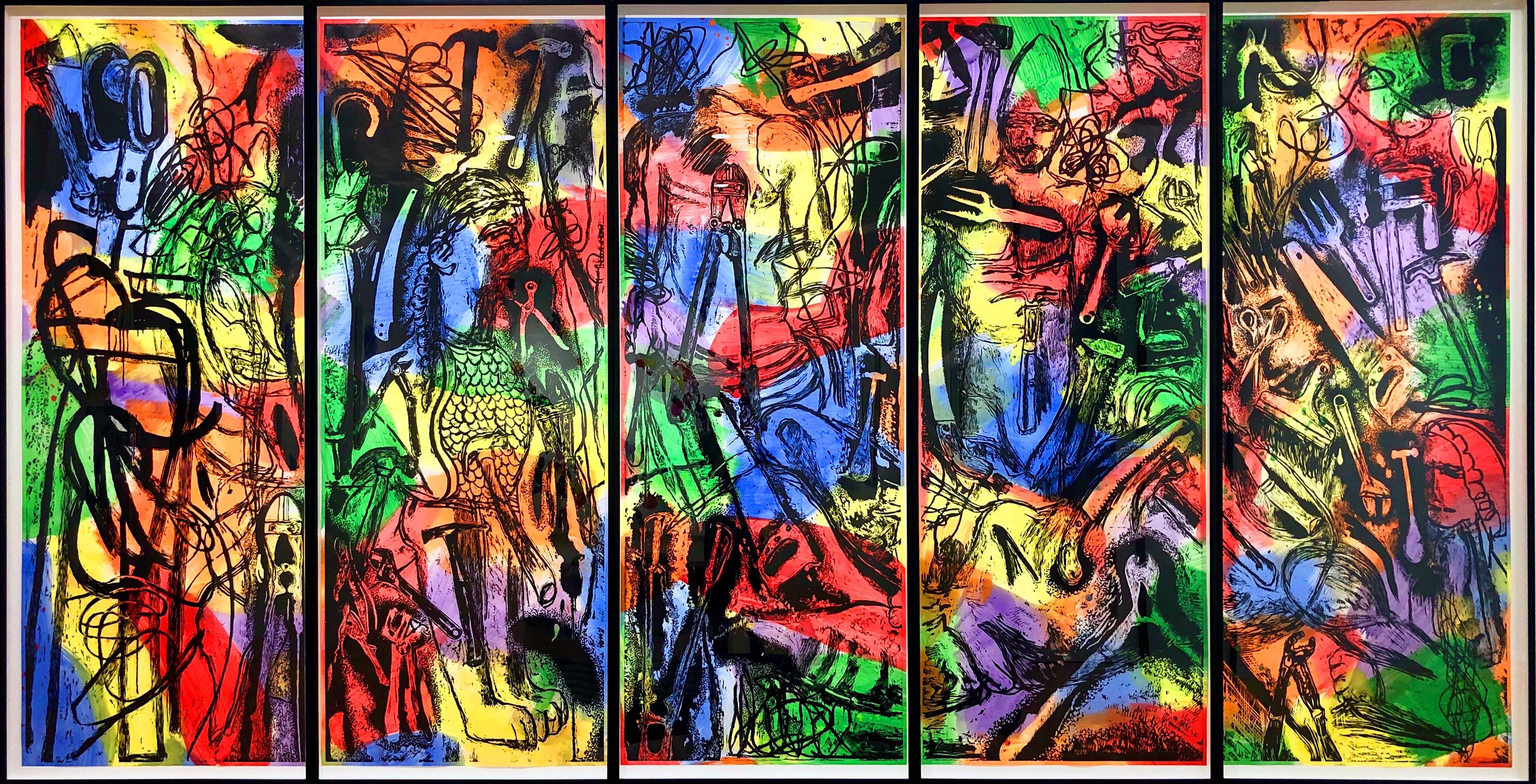 Jim Dine
Asleep with his Tools, Jim Dreams
1992
Woodcut in black with extensive hand painting on five sheets of paper
Overall: 72-3/4″ x 139-3/4″ (185 x 355 cm)
Each sheet: 72-3/4″ x 28″ (185 x 71 cm)
Edition of 7 (+ 2 AP)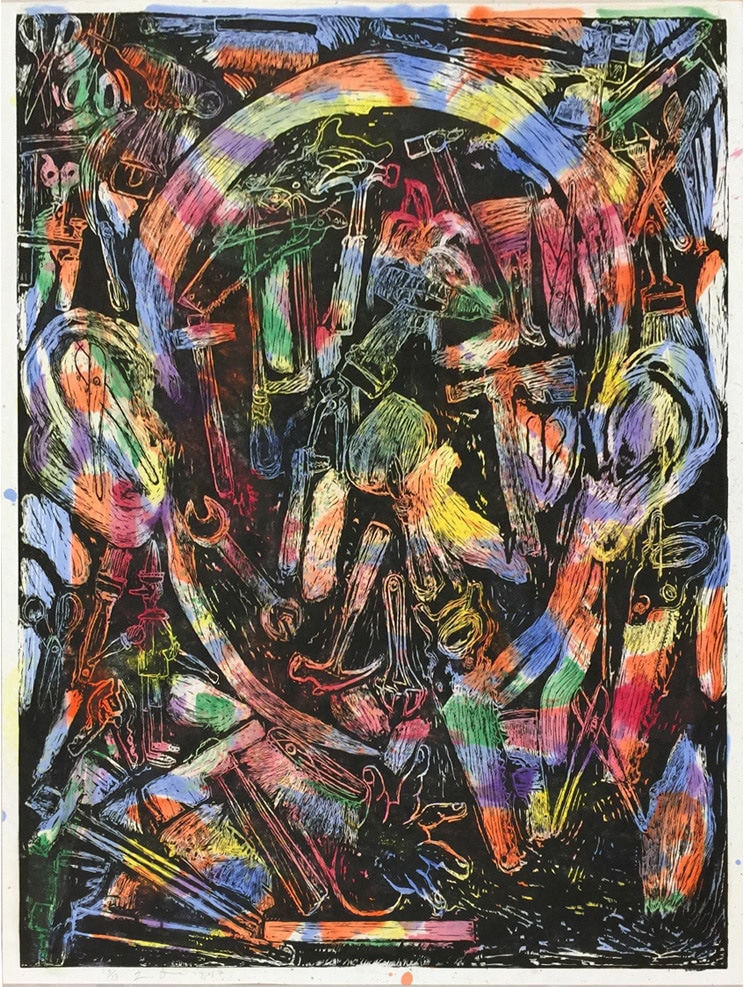 Jim Dine
The Bees and their Merriment
2017
Linocut on monotype Gokung Korean paper
Sheet: 72-3/4″ x 51″ (184.6 x 129.4 cm)
Image: 70″ x 48-1/2″ (178 x 123.3 cm)
Edition of 13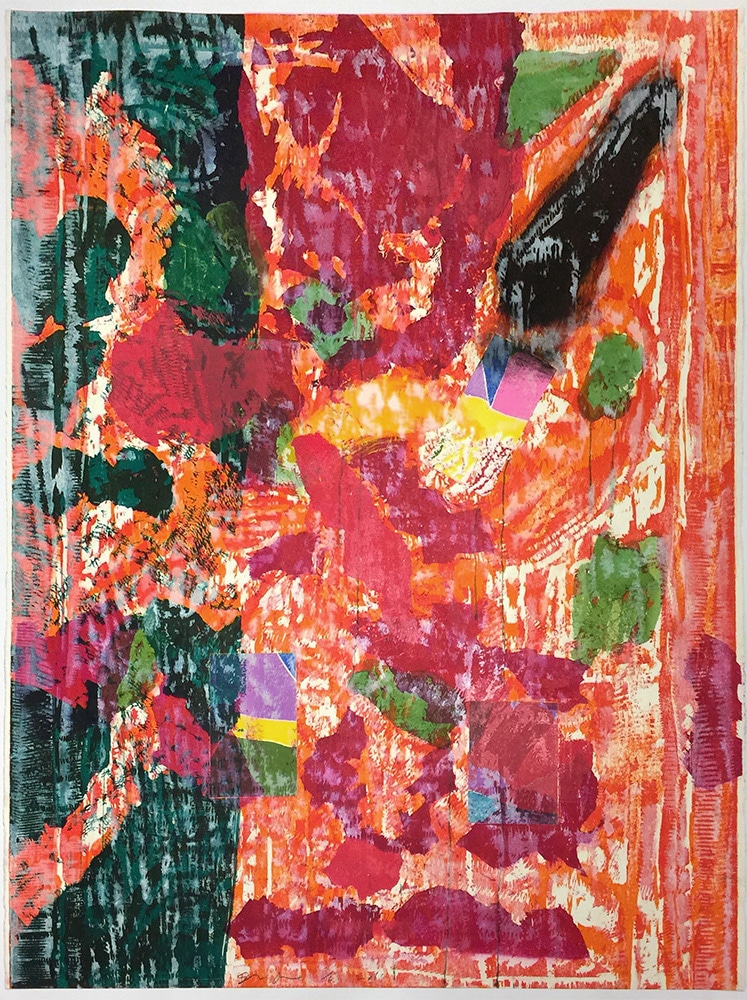 Jim Dine
The Packing of a Sea of Glass
2015
Woodcut, three hand-applied collaged elements, power-tool abrasions and lacerations, and hand-painted acrylic on Hahnemuhle 350gm Off White paper
63″ x 49″ (160 x 124.5 cm)
Edition of 6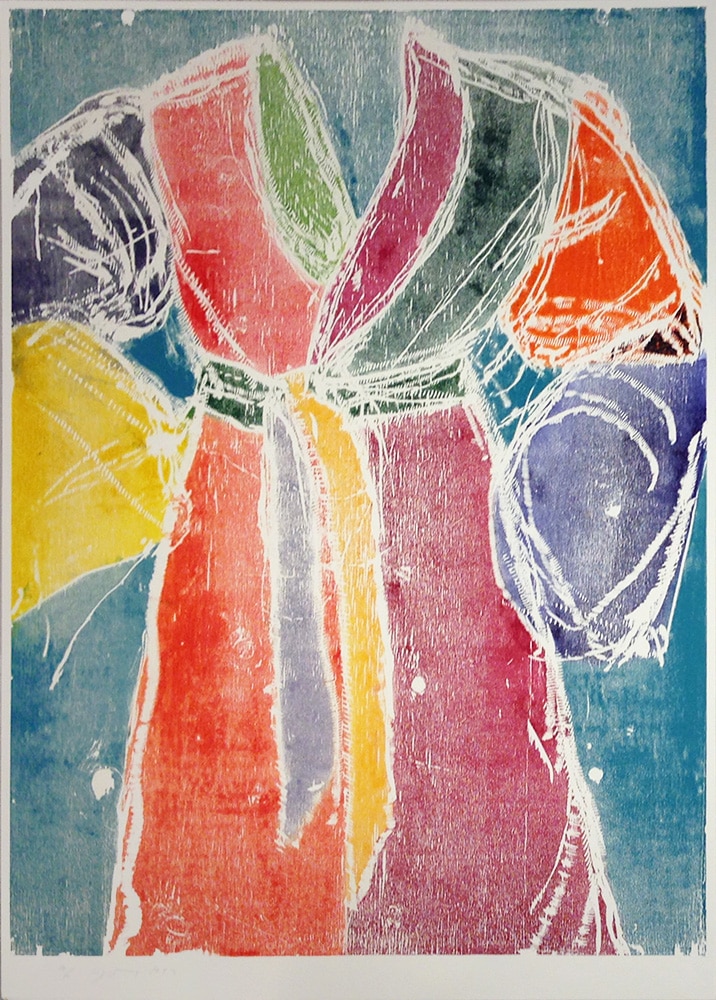 Jim Dine
Ghost Robe
1992
Woodcut on Arches Cover White; cut edges
Sheet: 64-1/8″ x 41-3/4″ (162.9 x 106 cm)
Image: 60-3/4 x 40-3/4″ (154.3 x 103.5cm)
Edition of 12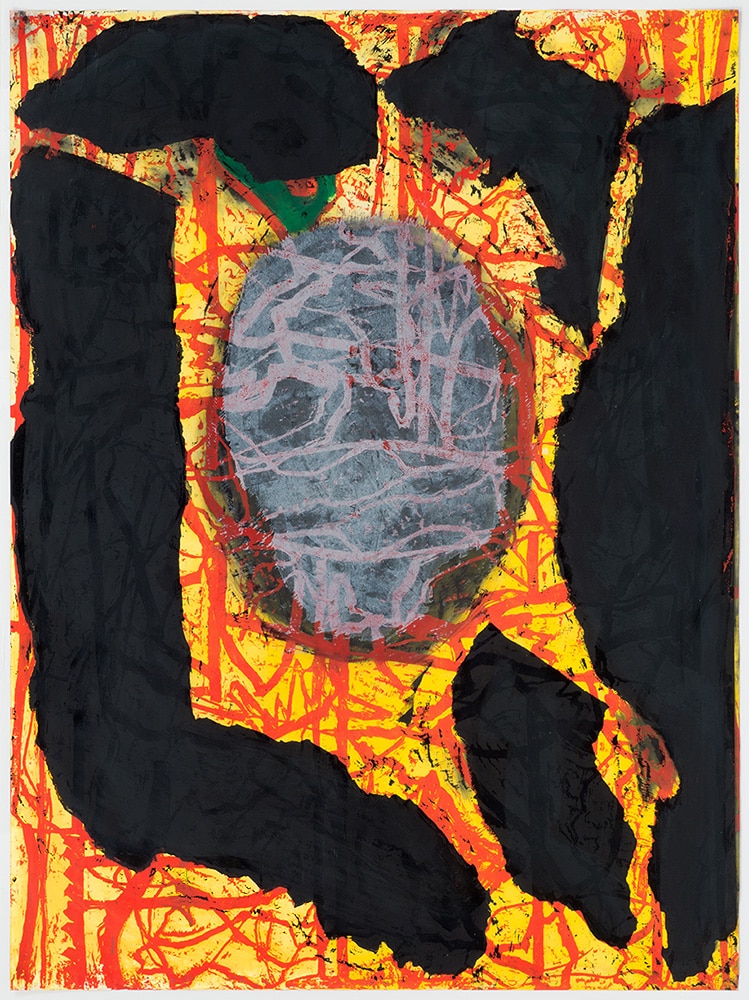 Jim Dine
Congo Boots
2016
Woodcut with hand coloring on Japan Daitoku paper
66-3/4″ x 49-3/4″ (169.5 x 126.2 cm)
Edition of 10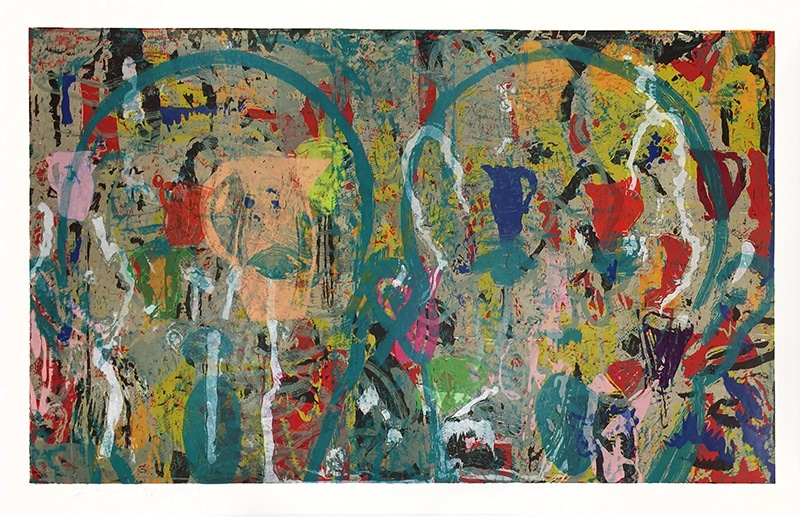 Jim Dine
Painters and Poets in the French
2017
28 color woodcut from 15 blocks on Fabriano Artistico 640 gsm paper
Sheet: 51-1/4″ x 83-1/2″ (130.4 x 212 cm)
Image: 45-3/4″ x 79-1/4″ (116.5 x 201 cm)
Edition of 13 + 3 AP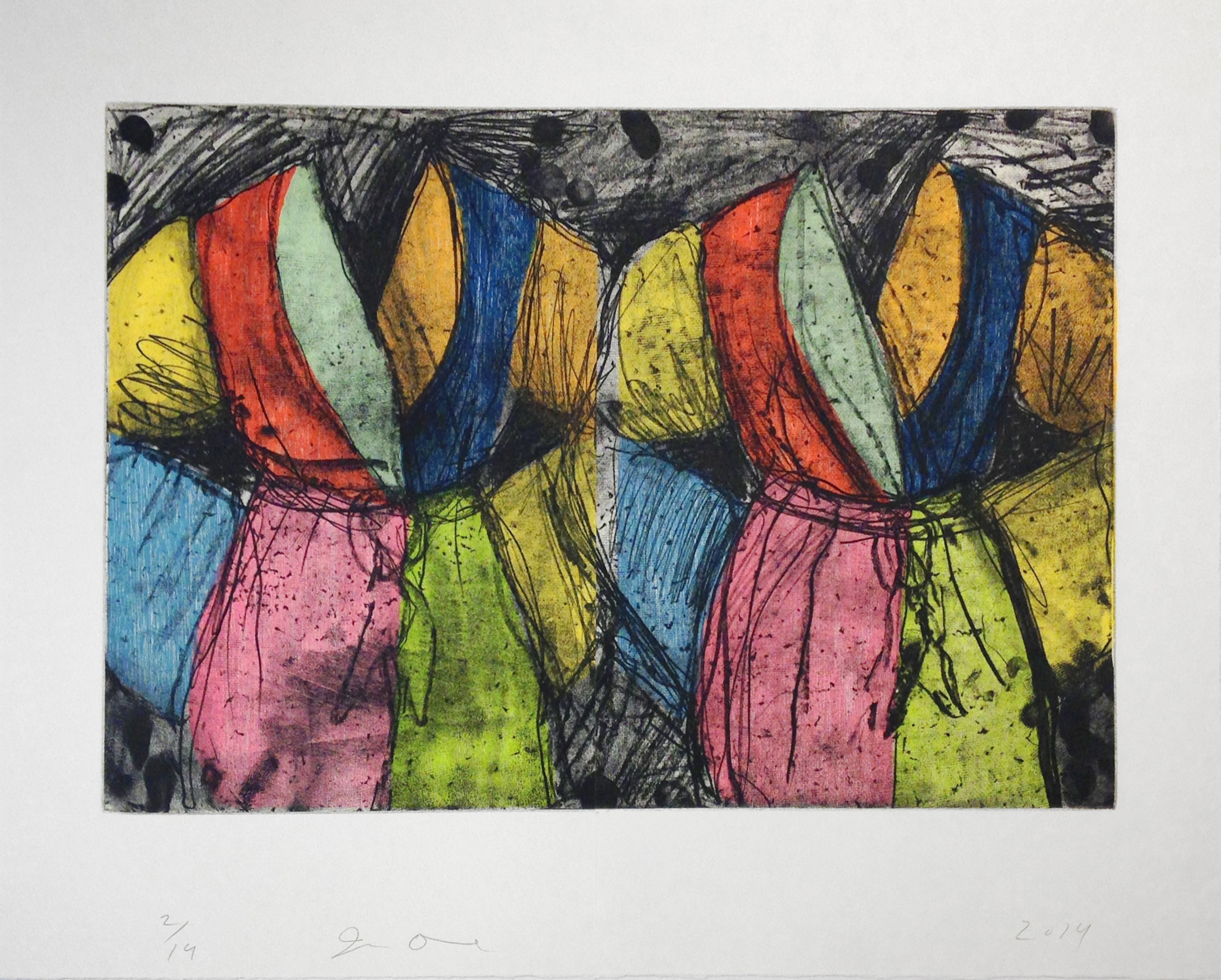 Jim Dine
The Soft Ground
2014
Woodblock, softground etching and drypoint on two sheets of Hahnemuhle Warm White hinged together at center
Sheet: 18-7/16″ x 24-7/16″ (46.8 x 62.1 cm)
Image: 13-3/8″ x 20-1/4″ (34 x 51.4 cm)
Edition of 14
Jim Dine Prints are known for their strong, graphic style, bright colors, and straightforward, popular imagery. This aesthetic is apparent in all of his work, including his iconic prints.
By singling out simple shapes and objects and depicting them over and over, Dine suggests that these are important subjects for artistic study. The catalogue of Jim Dine Prints includes many depictions of hearts, tools and bathrobes because these are elements that have special meaning in his life.
Dine frequently revisits certain powerful symbols and objects in endeavoring to create a deeper interpretation of the significance he attaches to them. He views this work as an examination of the impact of these archetypal symbols, rather than merely a celebration of them.
One autobiographical reference in Dine's work is the focus on ordinary tools which appear in many of his works. During his childhood, Dine frequently visited his grandfather's hardware store where he would amuse himself for hours playing with the tools and implements that were part of the store's inventory. From these experiences came his fascination with tools as an extension of the artist's hand and as a worthy subject of exploration.
The bathrobe is also representative of personal identity in Dine's work. Dine explains that he was searching for a way to create self-portraits when he happened upon an ad for bathrobes in a magazine.  He instantly recognized his own shape in the "uninhabited" bathrobe and it became a metaphorical representation of the artist himself and one of the most popular icons in Dine's work.
Another major recurring element in Dine's work is the heart. Through the heart motif, Dine explores many themes as well as countless combinations of media, color, form and texture.
Dine once said of his heart iconography: "It's a landscape for everything. It's like Indian classical music — based on something very simple but building to a complicated structure. Within that you can do anything in the world. And that's how I feel about my hearts." (Milwaukee Journal Sentinel).
Jim Dine Prints are produced using a variety of techniques. Inspired by his childhood workman's background and the tools of his youth, Dine has experimented with many different forms of printmaking from woodcut, drawing with acid on copper, using grease on litho stones and drypoint—scratching directly onto a metal plate. Dine says he also enjoys the social nature of print-making because a team of artisans is required to complete the work whereas painting is a solitary pursuit.
Jim Dine made his first print at the age of seventeen and has continued to produce amazing work throughout his artistic life. One of the ideas he loves about printmaking is the fact that prints are produced in multiples allowing more collectors to enjoy his work. We hope you enjoy these Jim Dine Prints as well
VIEW ALL AVAILABLE ARTWORK BY JIM DINE: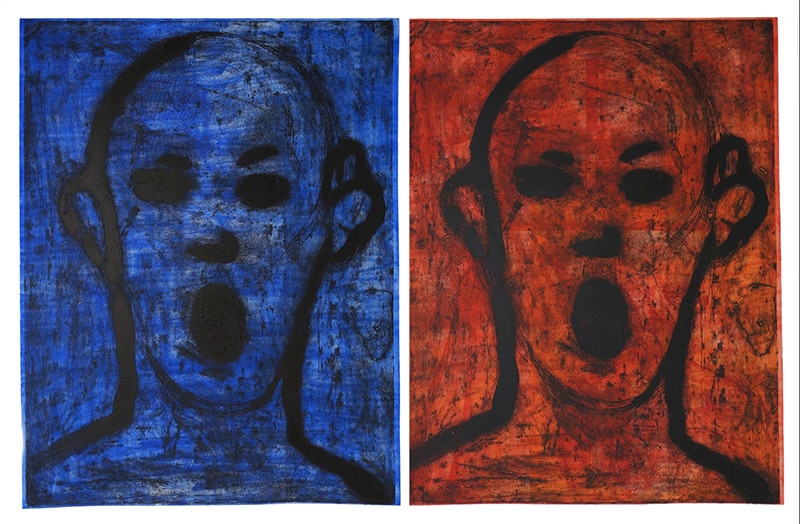 Jim Dine
Two Poets Singing Beautifully
2016
Etching and collograph on Bright White Hahnemuhle paper
Sheet: 57-1/2″ x 84-1/2″ (146 x 214.6 cm)
Image: 52-3/4″ x 80″ (134 x 203.2 cm)
Edition of 12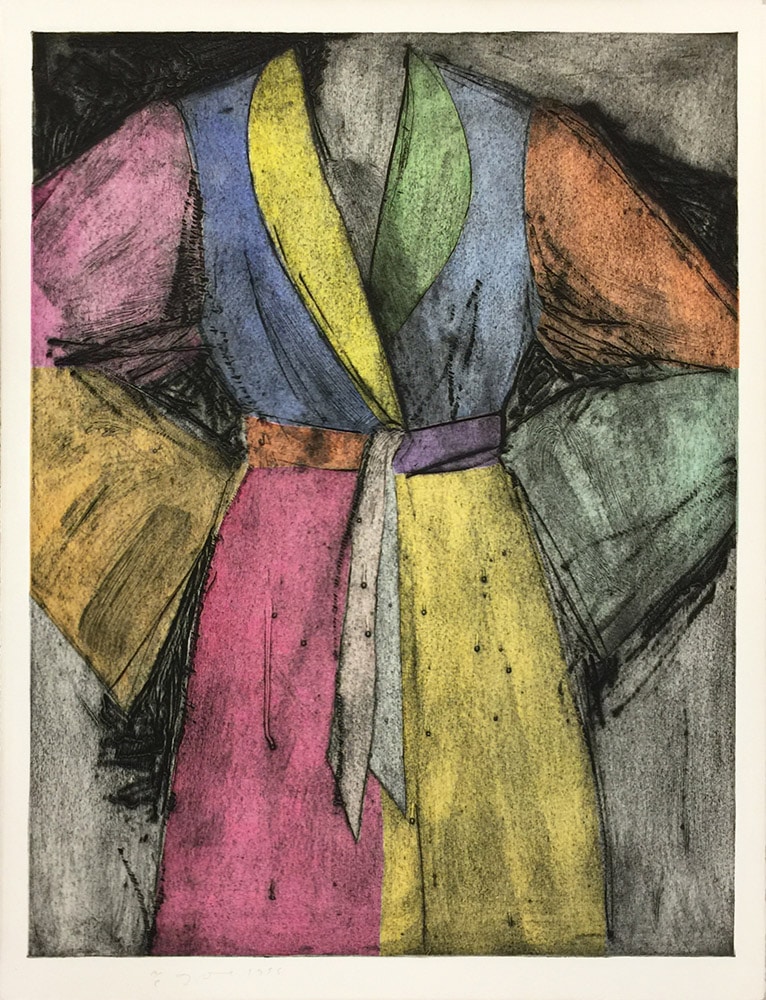 Jim Dine
Pale Self
1995
Cardboard relief and cardboard intaglio on Arches Cover White; cut and deckle edges
Sheet: 57-5/8″ x 41-7.8″ (146.4 x 106.4 cm)
Image: 53-1/4″ x 46″ (156.8 x 116.8 cm)
Edition of 12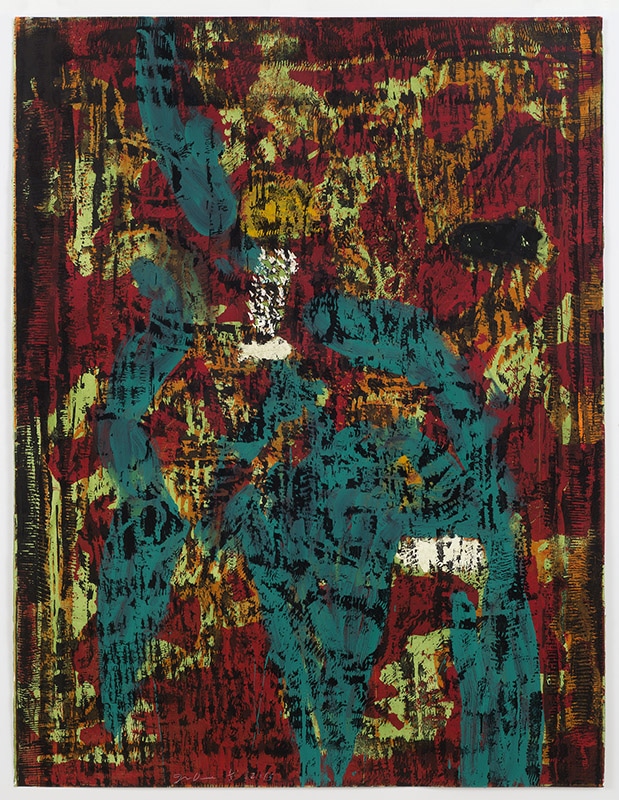 Jim Dine
The Dear Ape
2015
Woodcut, power-tool abrasions and lacerations, with hand-painted acrylic and Glycero on Hahnemuhle 350 gsm Off White paper
63″ x 49-1/4″ (160 x 125.1 cm)
Edition of 5
INQUIRE ABOUT JIM DINE PRINTS: