HOWARD HODGKIN
AFTER ALL
MAY 23 – JULY 28
Howard Hodgkin's final body of editioned graphics, After All, is an extraordinary group of hand-painted etchings which have been likened to a series of Haiku poems.
Each graphic within After All speaks to a particular time and place, using the language of color, gesture, and form. In these poetic objects of thought, Outspoken, Springtime, Late Autumn, Coast, Raspberry Crumble, Dark Rainbow, Surprise Surprise, Absolutely, and A Pale Reflection, Hodgkin reminds us of the impact of these simple human experiences from a trip to the seaside to indulging in a favorite pastry. The series reflects Hodgkin's boldness and intensity, mastery of scale, and willingness to display raw emotion.
Hodgkin created each prototype within the After All series by a process of sugar-lift aquatint or carborundum relief, and painting. Because of the care taken in the process, no two works in an edition are exactly the same. All share the passionate, emotive core of Hodgkin's natural expression and are a tribute to life itself.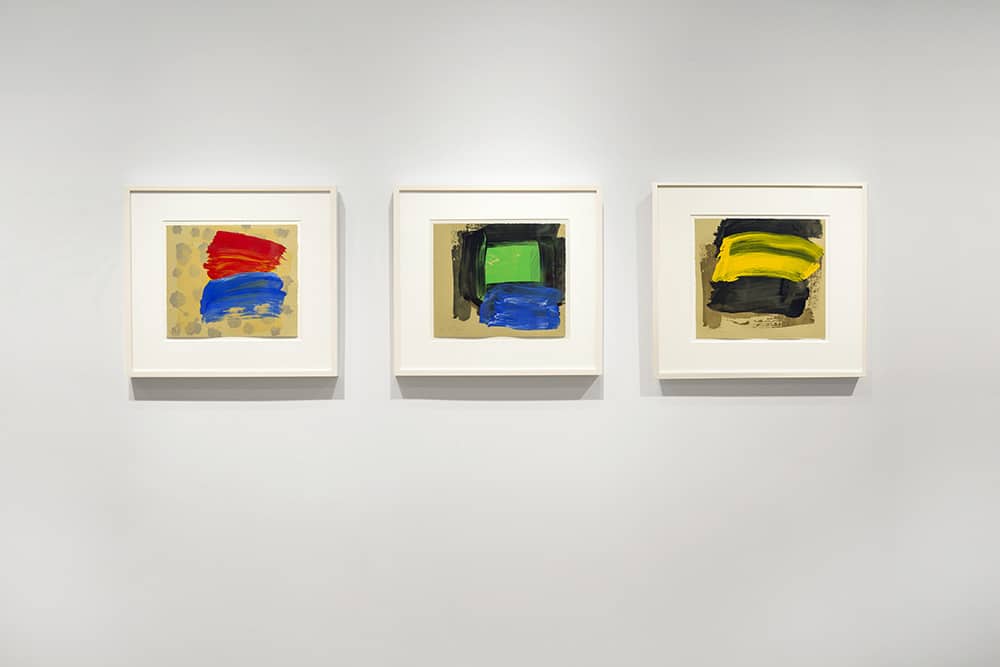 Left to Right: Outspoken, Springtime, Late Autumn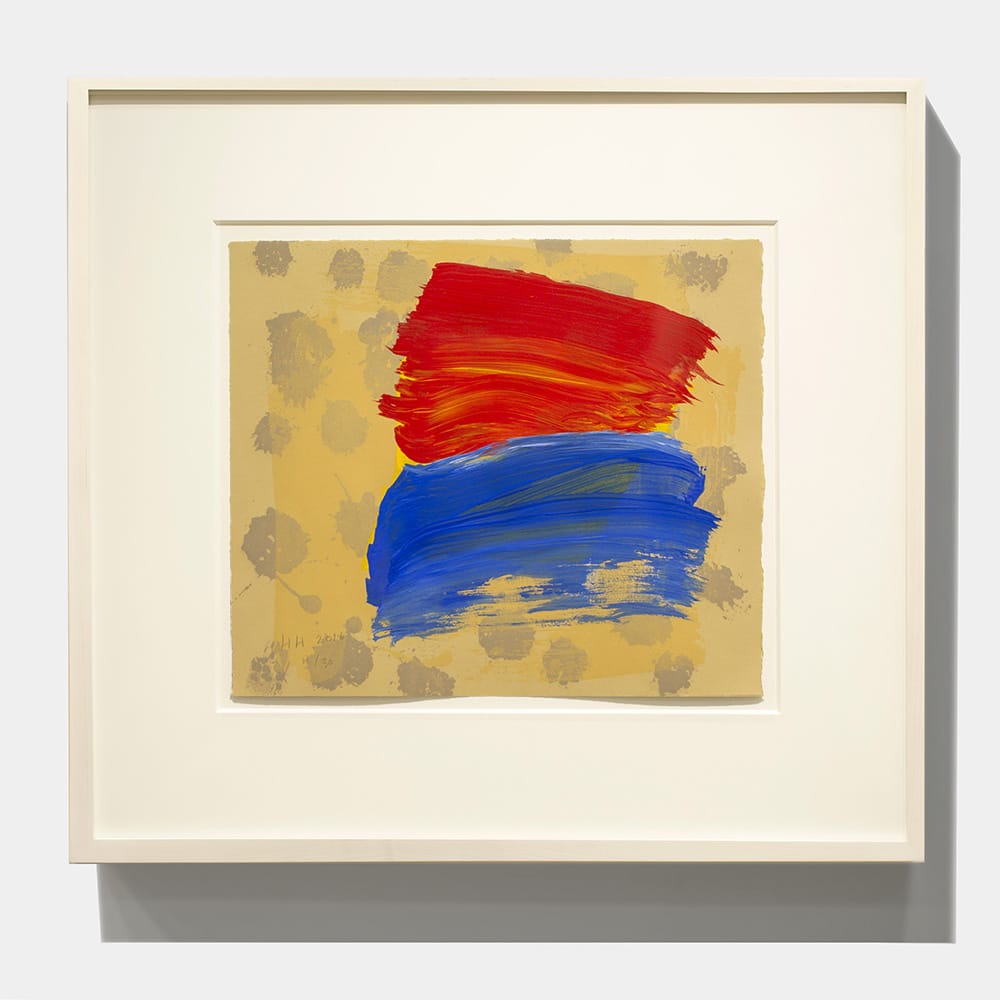 Outspoken, 2015-16, Hand-painted sugar-lift aquatint from 2 plates. Printed in Portland Black/Titanium White mix, and then in Raw Sienna/Zinc White/Diarylide Yellow mix. Hand-painted in Primary Yellow/Primrose Yellow mix, Vermillion Red and Ultramarine/Zinc White mix, 14-1/4″ x 16-1/2″ / 36 x 42 cm, Edition of 30 + 5 AP + 1 PP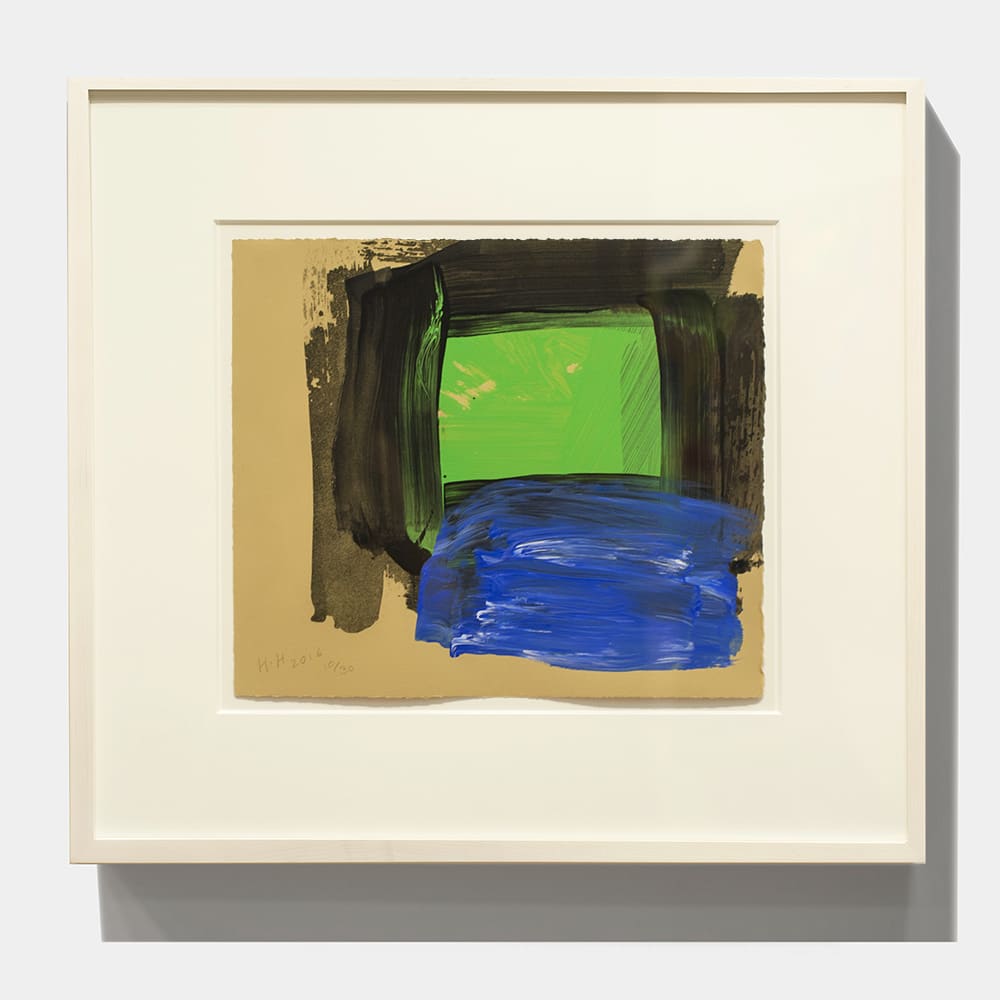 Springtime, 2015-16, Hand-painted sugar-lift aquatint from 1 plate, printed in Vine Black, then hand-painted in Carbon Black, Spring Green and Ultramarine/Cyan/Zinc White mix on Velin Cuve BFK Rives Tan 280 gsm paper, 14-1/4″ x 16-1/2″ / 36 x 42 cm, Edition of 30 + 5 AP + 1 PP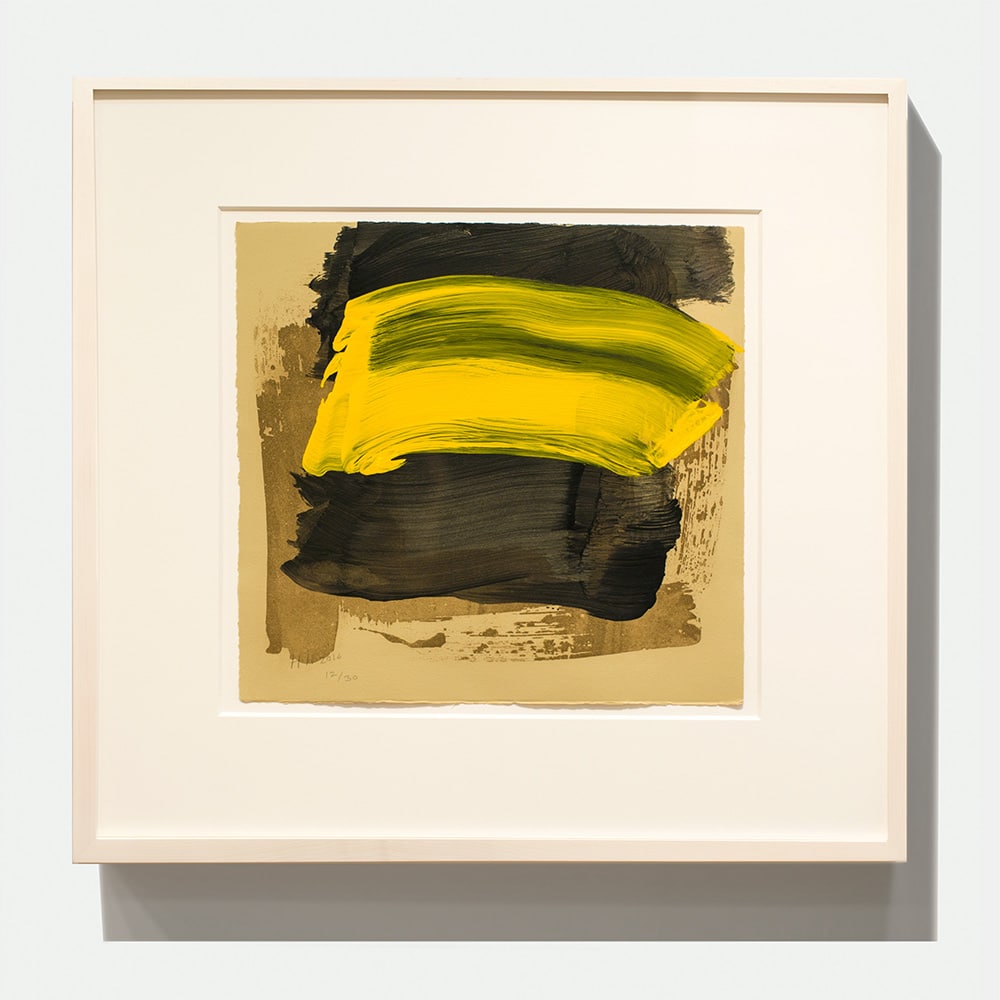 Late Autumn, 2015-16, Hand-painted sugar-lift aquatint from 1 plate, printed in Raw Sepia, then hand-painted in Mars Black and Cadmium Yellow Dark on Velin Cuve BFK Rives Tan 280 gsm paper, 15-3/4″ x 15-3/4″ / 40 x 40 cm, Edition of 30 + 5 AP + 1 PP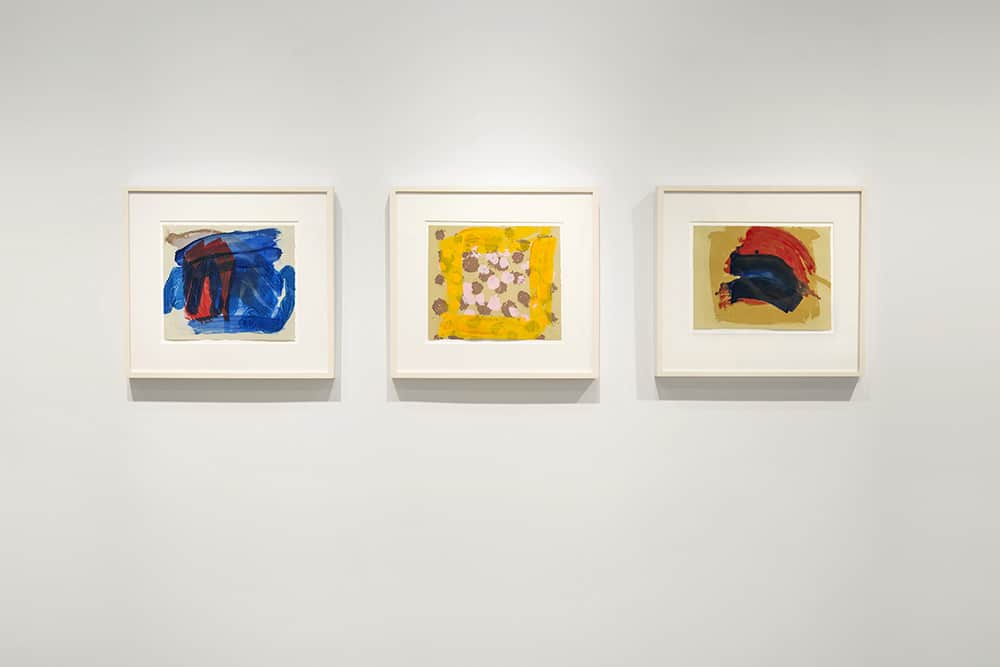 Left to Right: Coast, Raspberry Crumble, Dark Rainbow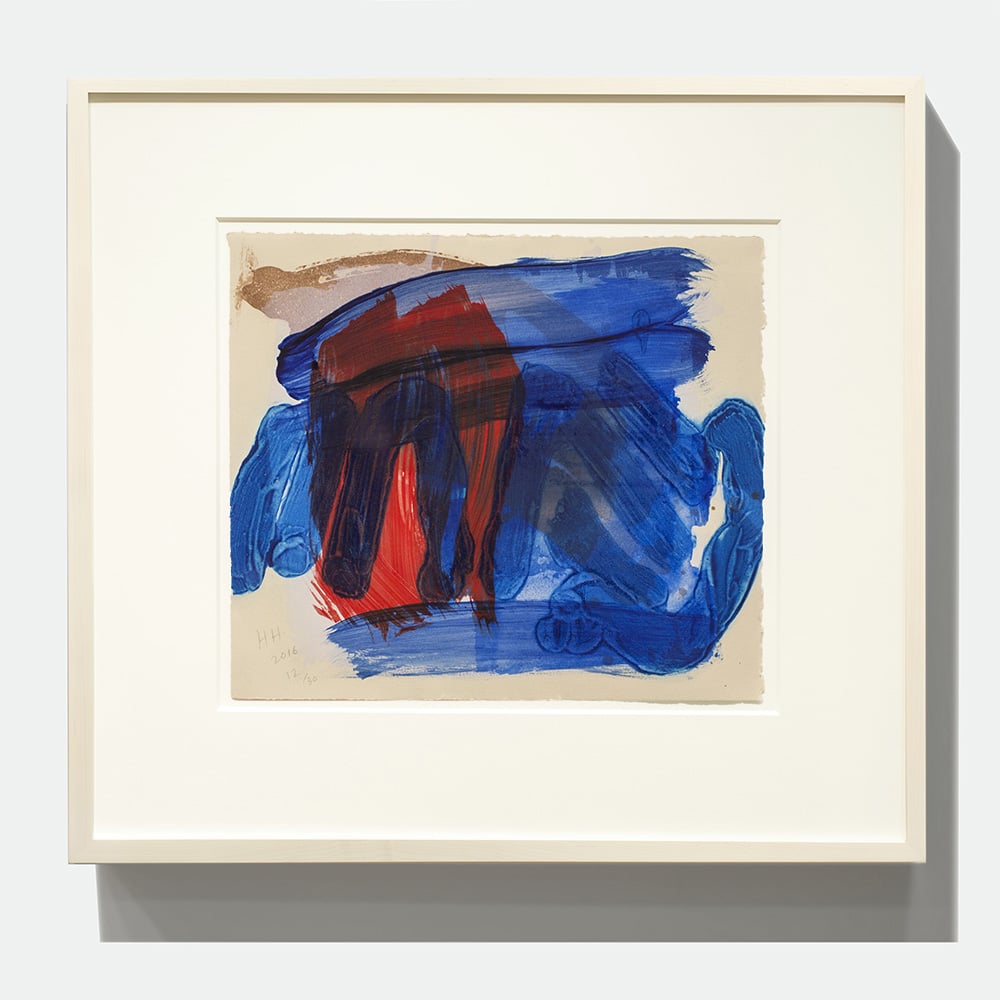 Coast, 2015-16, Hand-painted sugar-lift aquatint with carborundum relief from 3 plates. Sugar-lift printed in Burnt Sienna and then in Orient Blue/Zinc White mix, then hand-painted in Naphthol Red and Phthalo Blue. Overprinted with a carborundum relief in Ultramarine/Prussian mix and hand-painted in Ultramarine Blue, on Velin Cuve BFK Rives Grey 280 gsm paper, 14-1/4″ x 16-1/2″ / 36 x 42 cm, Edition of 30 + 5 AP + 1 PP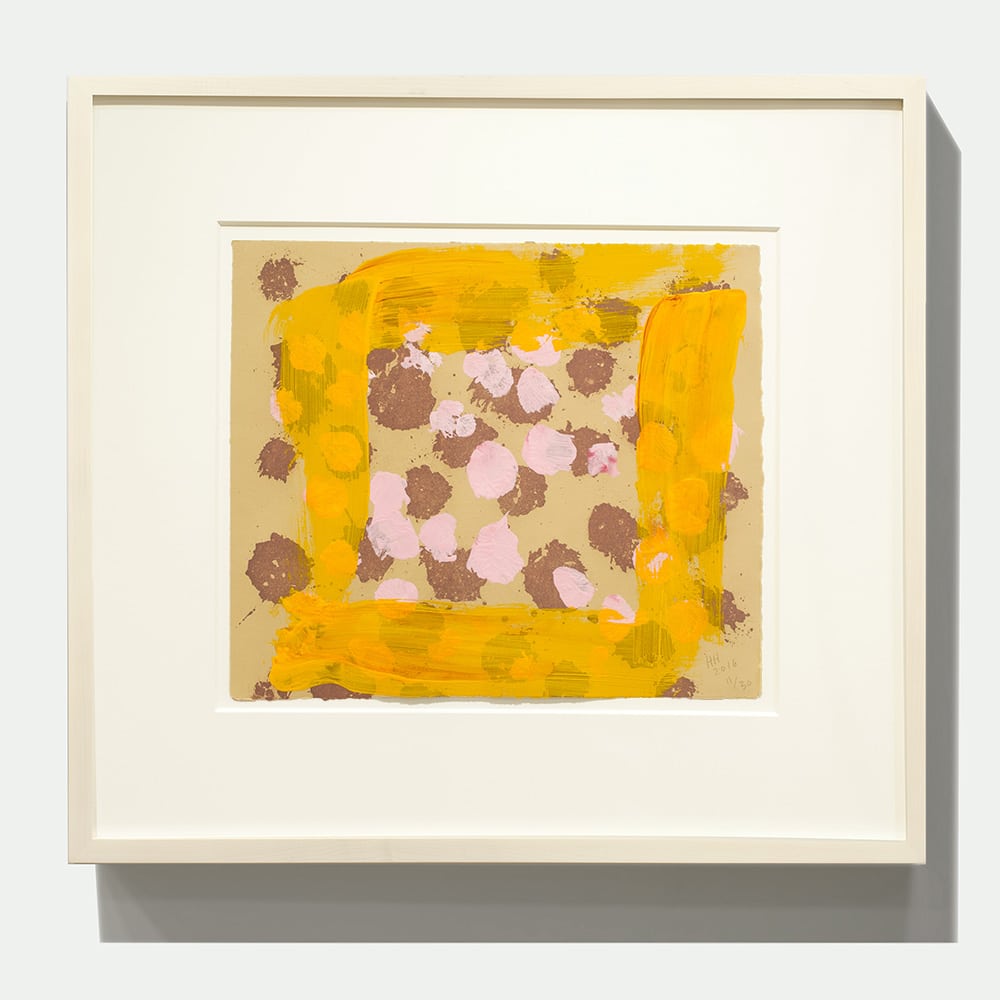 Raspberry Crumble, 2015-16, Hand-painted sugar-lift aquatint from 1 plate. Printed in Violet Solferino/Burnt Sienna/Zinc White mix, then hand-painted in Titanium White/Pyrrole Red mix and Diarylide Yellow/Vat Orange mix, on Velin Cuve BFK Rives Tan 280 gsm paper, 14-1/4″ x 16-1/2″ / 36 x 42 cm, Edition of 30 + 5 AP + 1 PP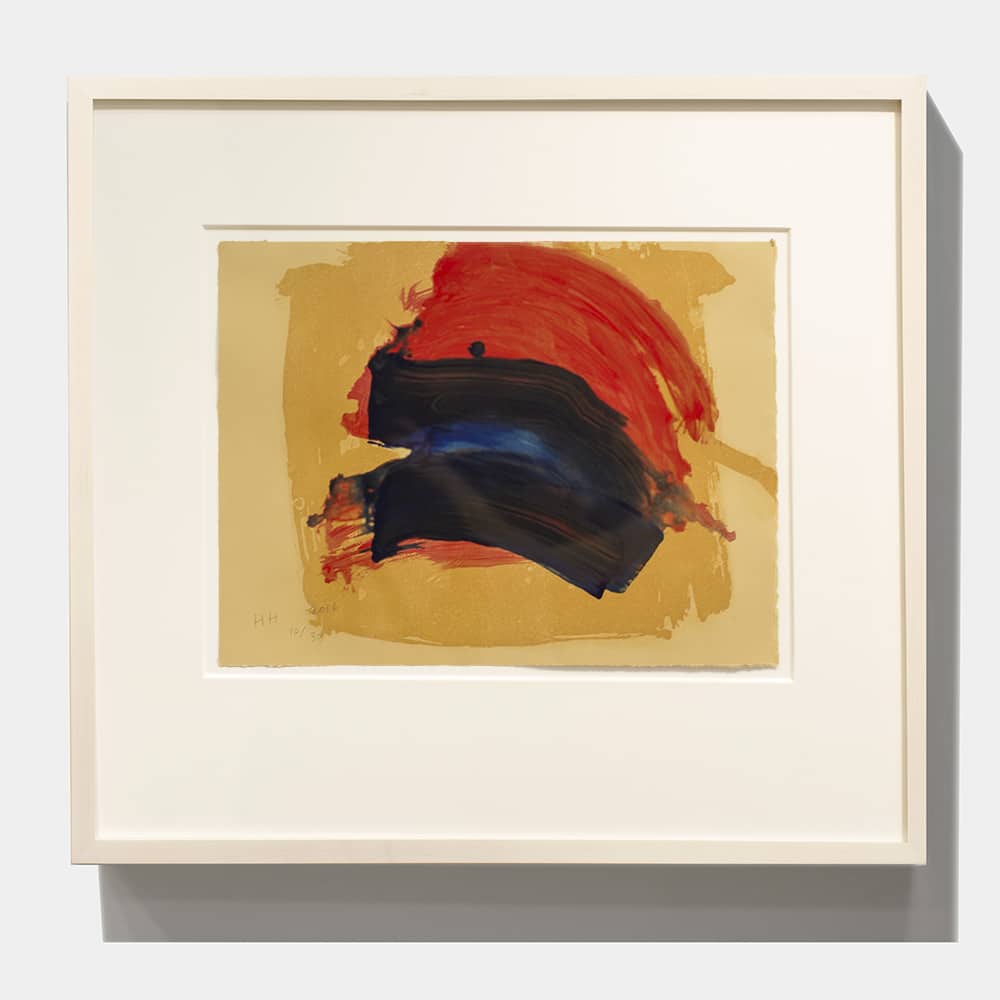 Dark Rainbow, 2015-16, Hand-painted sugar-lift aquatint from 1 plate. Printed in Indian Yellow/Yellow Ochre/Zinc White mix, then hand-painted in Pyrrole Red Dark/Cadmium Orange mix and Anthraquinone Blue, on Velin Cuve BFK Rives Tan 280 gsm paper, 13-1/4″ x 17-1/4″ / 33.5 x 44 cm, Edition of 30 + 5 AP + 1 PP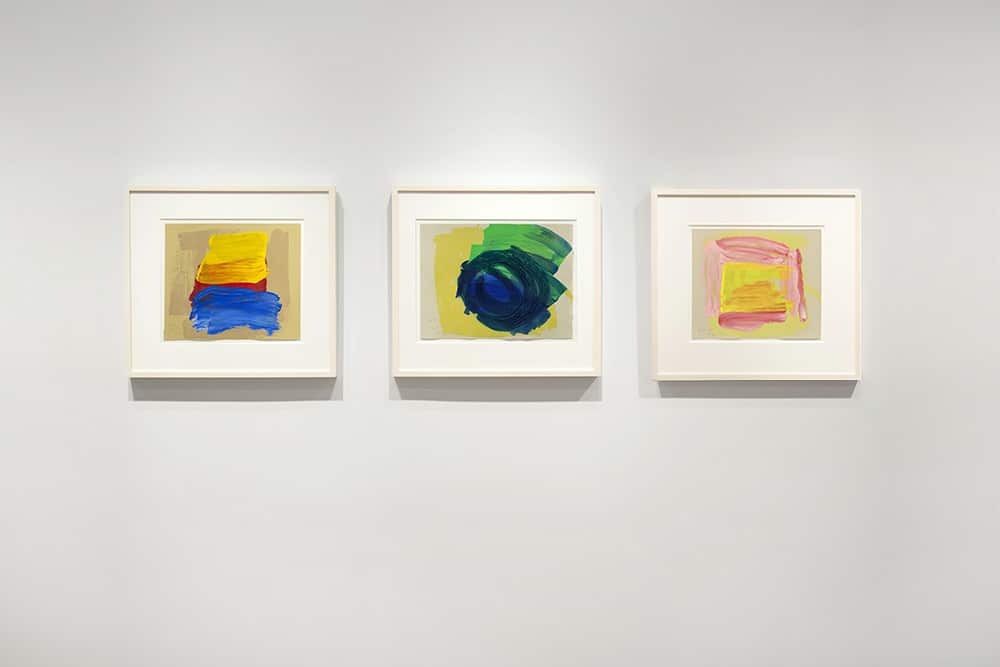 Left to Right: Surprise Surprise, Absolutely, A Pale Reflection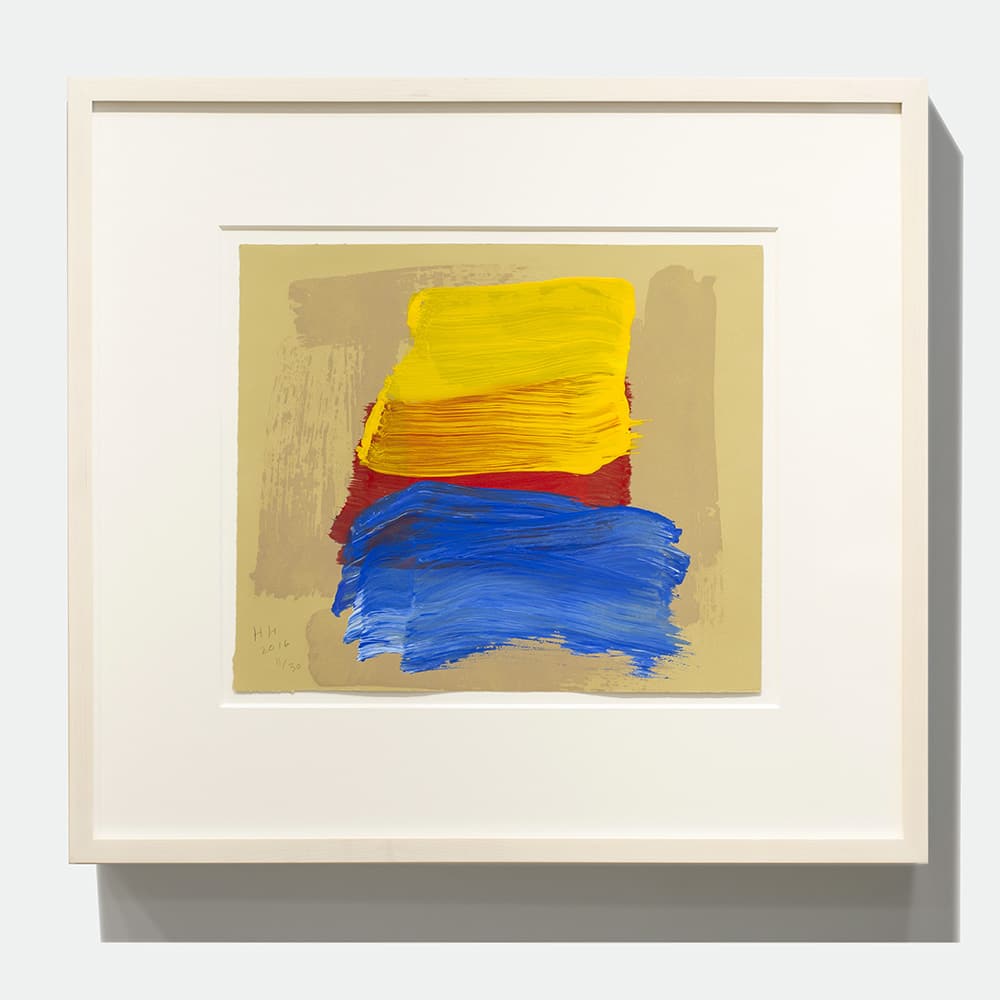 Surprise Surprise, 2015-16, Hand-painted sugar-lift aquatint from 1 plate, printed in Zinc White/Van Dyke Brown mix, then hand-painted in Pyrrole Red Dark, Cadmium Yellow Light and Ultramarine/Zinc White mix on Velin Cuve BFK Rives Tan 280 gsm paper, 14-1/4″ x 16-1/2″ / 36 x 42 cm, Edition of 30 + 5 AP + 1 PP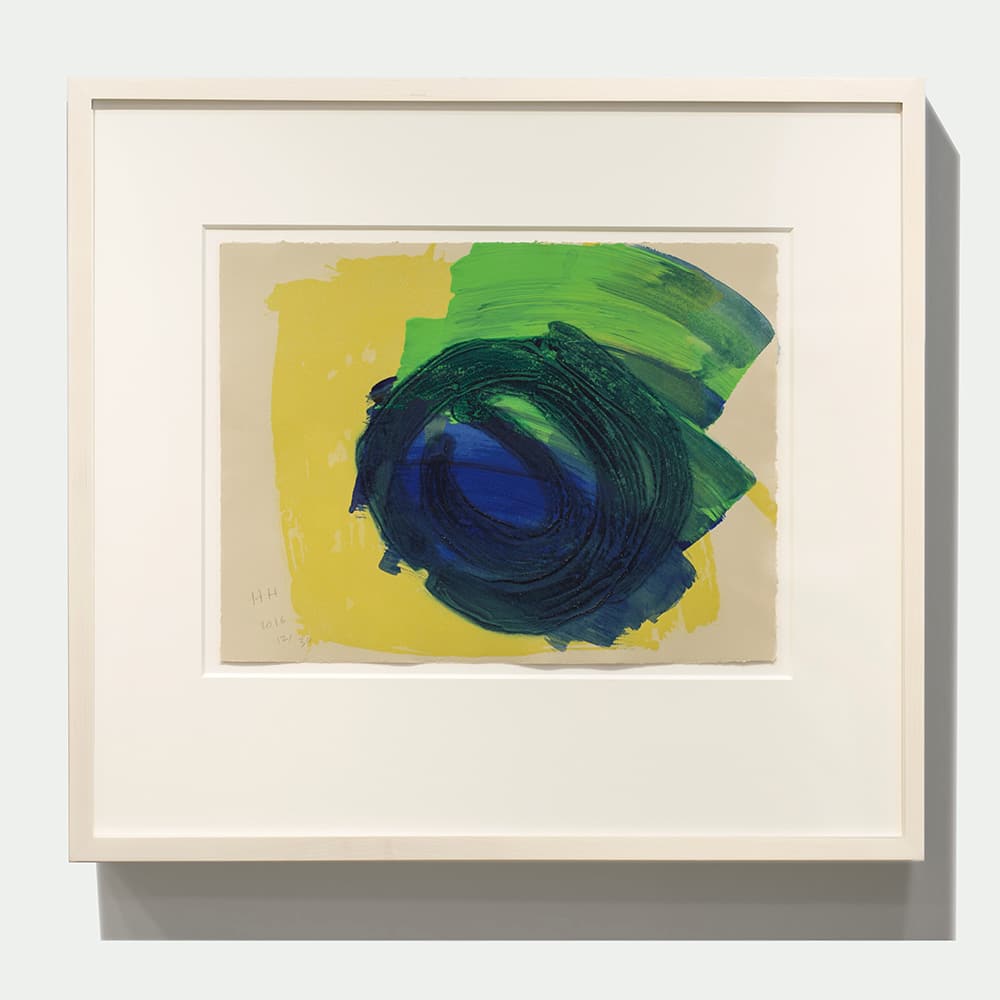 Absolutely, 2015-16, Hand-painted sugar-lift aquatint with carborundum relief from 2 plates. Sugar-lift printed in Primrose Yellow/Zinc White mix with a touch of Viridian, then hand-painted in Ultramarine Blue and Spring Green. Overprinted with carborundum relief in Turquoise/Prussian Blue mix, on Velin Cuve BFK Rives Grey 280 gsm paper, 13-1/4″ x 17-1/4″ / 33.5 x 44 cm, Edition of 30 + 5 AP + 1 PP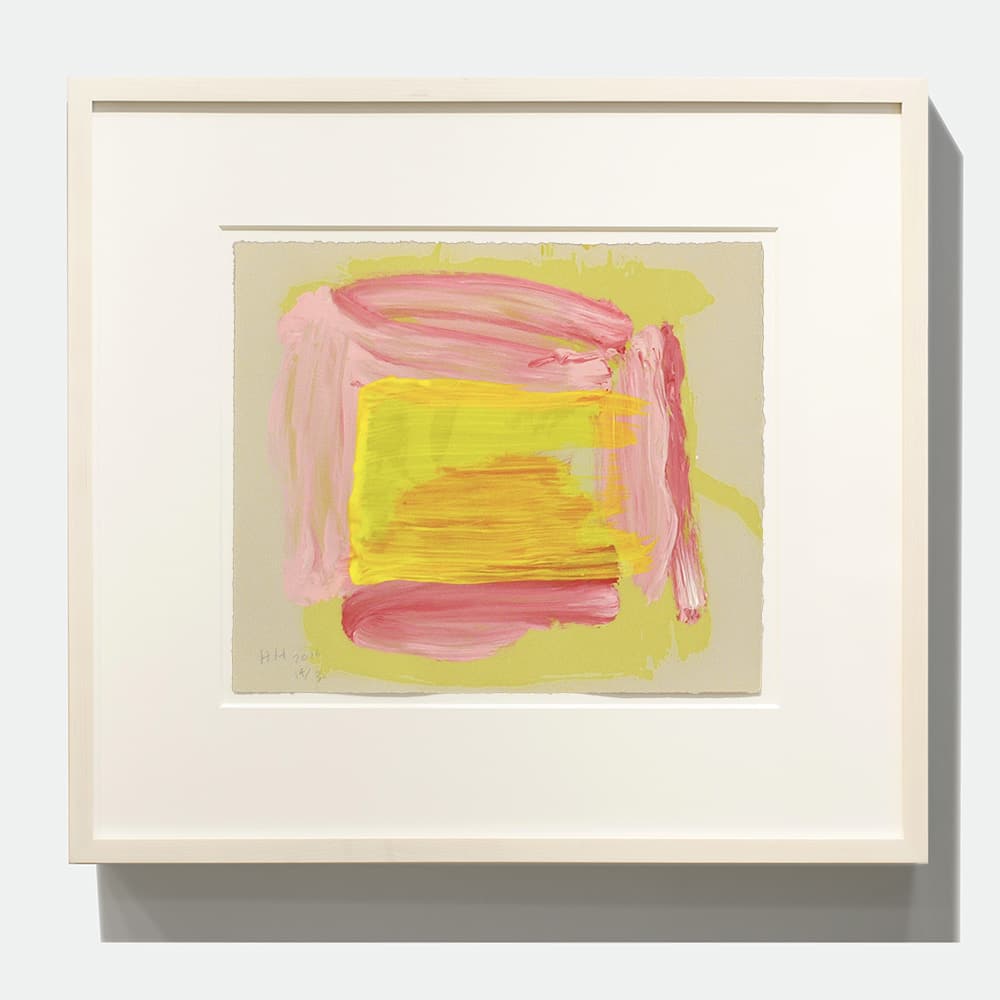 A Pale Reflection, 2015-16, Hand-painted sugar-lift aquatint from 1 plate, printed in Primrose Yellow/Zinc White with a touch of Viridian, then hand-painted in Light Magenta/Zinc White/Quinacridone Magenta mix and Lemon Yellow/Zinc White mix on Velin Cuve BFK Rives Grey 280 gsm paper, Edition of 30 + 5 AP + 1 PP